We combine traditional finances
with the world of cryptocurrencies.
For traditional currencies, we enable the purchase and sale of OmegaStableCoin.
Through GoCash, you will replace your traditional currencies with virtual currencies.
At this point we offer: PLN°, EUR°, USD°, GBP° and AED°.
Our ambition is to make Omega the largest Stablecoin package
in the world, creating local virtual currencies, served by many global cryptocurrency exchanges.
Buy now
We operate from morning to evening,
365 days a year!
We book your transfers quickly! The funds are on your account in a few moments.
We process the payments on an ongoing basis between 8:00 to 21:00 on business days, on weekends and holidays at 9:00, 13:00, 17:00, 21:00.
If your funds do not appear on Kanga within a few hours, most likely your bank has not transferred them to us yet.
Buy Omega Stablecoin the easy way
Download the free app of Kanga Wallet
- that's where you will find purchased through GoCash - Omega Stablecoins.
What are the benefits of switching traditional currency to Omega Stablecoins?
free transfers to other users,
regardless of where you live,
Lack of tax obligation in the implementation of cryptocurrency profits,
because by using Omega Stablecoins you change cryptocurrency
for another cryptocurrency, not a traditional currency,
The possibility of using PLN° and other "Omegas" in numerous
products from the world of decentralized finances,
e.g. Staking PLN° at Kanga Exchange.
Partnership with Kanga
Comprehensive integration with Kanga Exchange means
that the Omega Stablecoins you purchased
automatically appear on the Kanga wallet
and can be used by you for a number of services,
among others buying and selling cryptocurrencies,
Omega Stablecoins staking or free transmission
between other Kanga users around the world.
All you have to do is create a recurring transfer order in your bank by placing your unique code in the title,
and thanks to GoCash your funds will be automatically booked on Kanga!
Join
go
cash
Instant purchase and sale transactions of Omega Stablecoins;
A cryptocurrency wallet,
offered by our partner Kanga Exchange;
Safe payments by bank transfer, Blik or Pay by Zen;
Withdrawals by transfer to a bank account,
at an ATM or at one of over 300 stationary exchange offices throughout Poland.
We guarantee
Instant purchase and
sale transactions of Omega Stablecoins.
A cryptocurrency wallet,
offered by our partner Kanga.
Withdrawals by transfer to a bank account,
at an ATM or at one of over 300
stationary exchange offices throughout Poland.
Safe payments by bank transfer,
Blik or Pay by Zen.
What is Stablecoin PLN°?
PLN° is a digital equivalent of a Polish zloty in the form of a token
on Ethereum blockchain. PLN° has a 1:1 exchange rate to Polish zloty.
PLN° is the main Stablecoin for Kanga Exchange.
Find more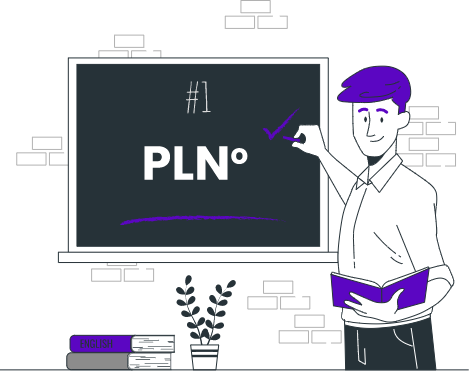 Run your imagination!
The revolution has just arrived.
Have you ever wondered how to replace the digital currency into a traditional currency in a simple and easy way,
so that you can freely pay it in stores or withdraw from ATMs around the world?*
You don't have to imagine it anymore!
Order your Kanga Card today, available for Kanga Club members.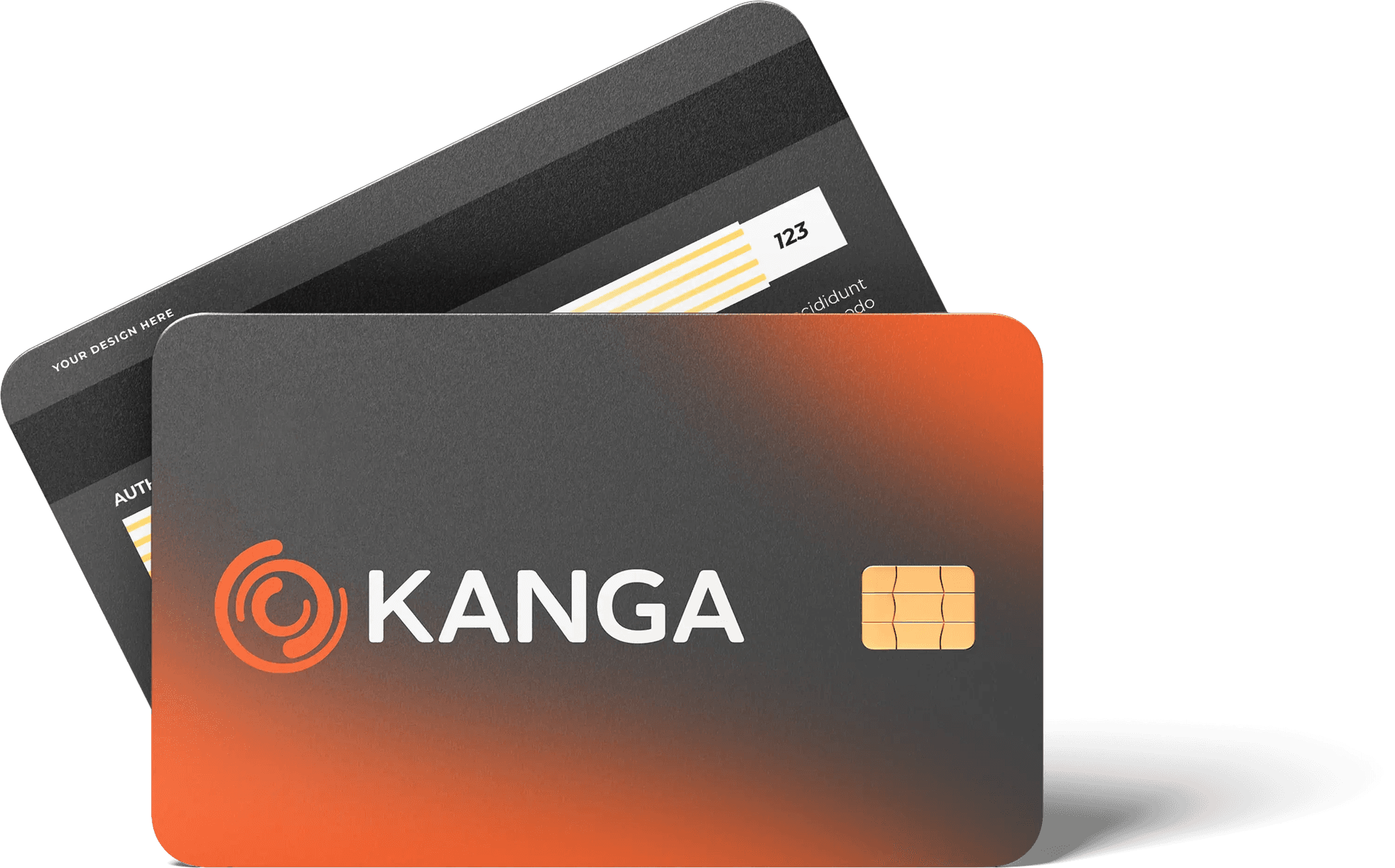 Kanga card is a debit card that opens completely new possibilities for holders.
You can easily deposit and withdraw your funds,
through GoCash integration with Kanga Exchange
and an innovative Fintech Zen.
Order Kanga Card
Settle taxes
Dear User!
We are in explanatory talks with Cryptiony, due to the number of reports to our partner Kanga about the inability to log in to their portal. Any new information regarding this cooperation will be published on our GoCash page. For the moment - pending receipt of appropriate clarification - we are suspending the tax service for our users using settlements through the Cryptiony portal.
FAQ
If you need more detailed information, read FAQ
What does the acronym KYC stand for?

KYC (ang. "Know Your Customer" is a procedure of identifying and verifying a client's identity.
What is the motivation behind KYC?

Identity verification is important for several reasons. First, it allows you to assess whether the sender or recipient of the transfer is the same person as the holder of the Kanga wallet. Thanks to this, we can be sure that the funds withdrawn from Kanga go to the correct bank account - this is an additional protection against possible theft. At the same time, we want to make sure that the funds from the user's bank account are sent to the user's Kanga account. If we were not sure, then we would be exposing our users to potential money-laundering accusations from law enforcement, but thanks to the KYC procedure they are safe!
What does the procedure of KYC consist of?

Identity verification consists of submitting documents confirming the declared data (e.g. an ID card and another document containing our address details; most often - a utility bill).
I don't want to share my data. Then what?

We get that! We make sure that user data is safe with us. But, if you do not want to verify your account, use our physical exchange points. However, remember that physical exchange points may also ask you for verification. For more information, visit kangakantor.pl.
Can I make a transfer from foreign banks?

Yes! For international transfers, use the OUR option (assignment of the transfer costs to the sender). Remember that if the bank charges us with the cost of handling the transfer, we will deduct this amount from the transfer amount.
Can I make a transfer using non-bank financial services?

Yes, provided that the website does not hide the data required to credit the transfer - the name of the sender and the title of the transfer. Without this data, we are not able to credit your transfer.
Which of the financial services do not provide the data required for the correct crediting of the transfer?

Currently, such services are Wise (formerly TransferWise) and TransferGo.
Can I be asked to confirm the source of my funds?

Yes! In the case of a bank transfer transaction, we may ask you to declare that your funds come from legal sources. We want to be sure that the funds at the disposal of different users do not come from activities commonly considered as a crime, in particular money laundering, support of terrorism and fraud. We are aware that it is inelegant to ask such questions. However, we put propriety aside to make sure that funds that are sent to Kanga by users were not previously stolen from you.
What if I refuse to submit such a declaration?

First of all, we will be very sorry, secondly, we may ascertain that we cannot cooperate with you. However, it will not be our decision - the law simply prohibits us from carrying out transactions with people from whom we cannot obtain such information.
Are there any special licenses required to accept users' deposits and process withdrawals?

GoCash is not used to store users' money or cryptocurrencies. Every time you transfer funds to GoCash, you buy an Omega Stablecoin (PLN°, EUR°, USD°, GBP°) from us. You can also sell your Omega Stablecoins.
What is the purchase or sale rate in PLN°, EUR°, USD°, GBP°?

1:1. However, we may charge a network fees for the exchange. For example, if you decide to exchange PLN (PLN°) for PLN, then we will charge you a network fees of 5 PLN (regardless of the amount).
What is the exact network fees charged for the exchange?

The network fees depends on the currency and of a method of purchase or sale. And it is always displayed before making a transaction with GoCash.
Our mission
Our mission is to create an extensive system
that allows you to carry out FIAT - Omega Stablecoins transactions
in many different ways - so that everyone, regardless of the place of residence,
time and day of the week, has the opportunity to exchange
each fiduciary currency into cryptocurrencies.